Lee's been supported by Shared Lives carers in Merseyside for a number of years. He loves the opportunity he gets with Shared Lives to be the big personality he is – enjoying karaoke, going away on trips and helping us recruit new carers – whilst having support whenever he needs it.
Lee met his current carers whilst sitting on their carer assessment panel. There was lots of healthy football banter between Evertonian, Lee and Liverpool fans, Chris and Jenny. Lee was delighted to help us approve the couple as carers in 2020 when he was living with another carer in her home. When Lee's carer tragically passed away later in the year, he was devastated by this news. Chris and Jenny were there to step in and support Lee and he's been living with them ever since. It was such a difficult time for Lee but Chris and Jenny have made him feel right at home, happy and settled.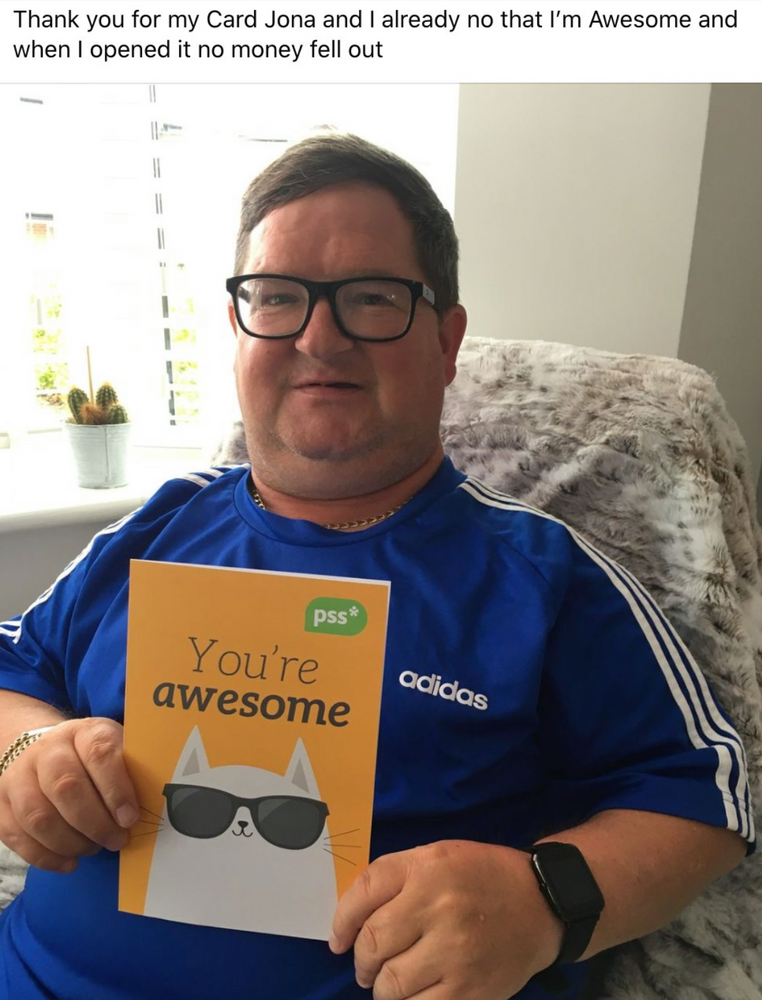 We're so happy to see Lee back to his usual fun-loving and cheeky self – as this comment that he left for Jona from team Shared Lives shows.